NAME: Pindius Zwervus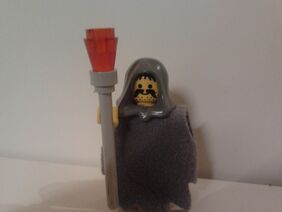 RACE: Wizard
CLASS: Spellcaster
LEVEL: 1
HEALTH: 21
POWER: 12
GOLD: 100
WEAPONS: dark staffs and a basic stun spell
ITEMS: 1 (Gold Crystal), 3 Party Streamers (take away 1 health from enemy) 1 Piece of Birthday Cake (heals 3 health) 1 Honorary Medal. 
DESCRIPTION: Pindius is the cousin of the famous Pindus Zwervus. But unlike his cousin he's not a janitor but a spellcaster armed with extremely powerfull cleaning spells.
Ad blocker interference detected!
Wikia is a free-to-use site that makes money from advertising. We have a modified experience for viewers using ad blockers

Wikia is not accessible if you've made further modifications. Remove the custom ad blocker rule(s) and the page will load as expected.