NOTE: This is an example character profile, not a real one. All other Character Profiles should look similar to this one, though.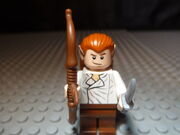 NAME: Tantin Spud.
RACE: Elf
CLASS: Ranger
LEVEL: 0
HEALTH: 25
POWER: 10
GOLD: 100
WEAPONS: Bow and Arrrow/ small knife
ITEMS: None
DESCRIPTION: Tantin enjoys hunting and being in the wild more than anything. To him, there's no place on Ambodia better than getting some fresh air in the wilderness.
Ad blocker interference detected!
Wikia is a free-to-use site that makes money from advertising. We have a modified experience for viewers using ad blockers

Wikia is not accessible if you've made further modifications. Remove the custom ad blocker rule(s) and the page will load as expected.